The Winery was founded in 2004 by Rami and Bettina Na'aman, who left the central town of Ramat Hasharon in 2001 for the small village of Ramot Naftali in the Upper Galilee.

There the couple built a compound that includes a house made of ancient Galilee stone, an art studio managed by Bettina (an artist, designer and art teacher) and the Na'aman Winery. The intimate winery is located in an underground building designed as a cave, its walls covered in rough plaster and stone.

The first harvest was in 2004 and production grew gradually to 10,000 bottles a year.
The Winemaker - Rami Na'aman
Rami Na'aman is a film director and scriptwriter (The Flying Camel, The voice of Ein Harod and other films to his credit), in addition to working as a high-tech manager. He studied enology at the Soreq Winery and qualified as a Cellar Master at Tel Hai College.

He always aspires to maximize the flavors typical of Ramot Naftali's excellent Terroir. He believes that the composition of the Bordeaux varieties, with the excellent ripening conditions afforded by Ramot Naftali Terroir, constitutes the raw material for exclusive, top quality wines that can make a lasting mark on the Israeli wine map. Rami believes that the main advantage of a winemaker in a small winery is his ability to be involved at all stages of grape growing, careful sorting bunches and grapes before fermentation and overseeing every phase of the process right up to production of a wine of a highly personal nature.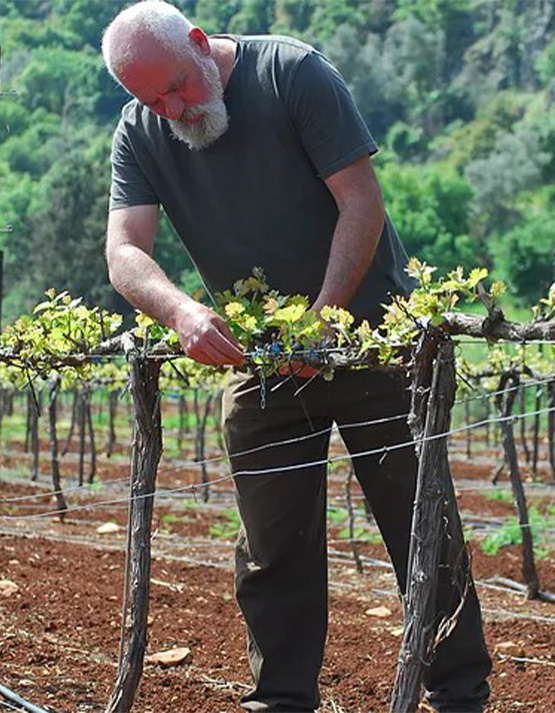 On his estate next to the house, Rami Na'aman planted Cabernet Sauvignon, Merlot and Petit Verdot grapes in 2001. The first harvest in 2004 included yield from the home vineyard and the Naftali Estate vineyard. In 2005, Rami planted a blend of Bordeaux varieties (Cabernet Sauvignon, Cabernet Franc, Merlot and Petit Verdot) on a 12 dunams plot on the slopes of Mt. Yachmor (Fallow Deer Mountain).

This land is an extension of the Kedesh valley and it is considered the very best terroir in Israel for red grapes. All vineyards are planted at an elevation of about 420 meters above sea level on plots facing north and east, which are exposed to light winds, low night temperatures and morning sunshine, while avoiding exposure to the sun's hottest midday rays.
Rami Na'aman meticulously ensures that the wine is treated in a way that maintains the natural features of the process, and makes informed decisions about the formation, stabilization and aging of the wine up to marketing stage. All the manual work of harvesting, sorting and bottling is done by family members assisted by enthusiastic volunteers.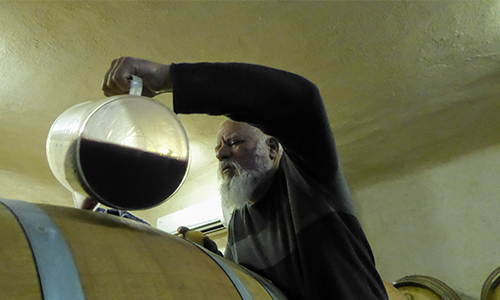 As part of Rami's dedication to producing wine that is not only the top quality, but created in a sustainable and mindful way - he has partnered with other Israeli winemakers to develop the Netto Wine treaty. Read more about Netto Wine and what the seal means here.



There are no terms of service for this store